Hurricane Season is Here: Prepare Now for a Busy Year
The important hurricane season extends now through November 30, and forecasters are calling for a busy year. To be ready, now is the time to avoid complacency and begin your hurricane preparations. Get the latest hurricane information by subscribing to Broward County Emergency Updates and follow us on Twitter@ReadyBroward or like us on Facebook. For those interested in an all-inclusive "how to prepare" resource, visit broward.org/Hurricane. Stay Ready. Set. Safe. this hurricane season.

Christmas In July Seeks Clothing Items for Homeless Children
Donation priorities for the County's homeless children, ages infant to 18, include new socks, shoes and underwear for boys or girls, to be presented at the annual Christmas In July event coordinated by Kiwanis Divisions 23 and 24 and Broward County. The event brings nearly 1,000 area homeless children together to enjoy a day away from the harsh reality of being homeless. Donation boxes are located in County facilities, including the Governmental Center, Government Center West, the Main Courthouse and all three Regional Courthouses, Broward County Libraries, Port Everglades, Aviation Department, Water and Wastewater Services in Pompano Beach and Child Care Licensing and Enforcement in Fort Lauderdale. The donation drive continues through July 6. For more information, email PublicInfo@broward.org or call 954-357-6990.

Courses Offered for Florida Master Naturalist Program
Two core modules and four specialized courses in the Florida Master Naturalist Program (FMNP) will be offered in the coming months. This professional certification is offered by Broward County Parks and Recreation Division's Extension Education, in partnership with Tanawhá Presents and the University of Florida-Institute of Food and Agricultural Sciences (UF-IFAS). Lectures are offered weekday evenings, with field trips on Saturdays. The courses in Conservation Science, Environmental Interpretation, Habitat Evaluation and Wildlife Monitoring are designed to provide more detailed information and hands-on skills suitable for professional and nonprofessionals alike. Register online only at masternaturalist.ifas.ufl.edu/ and click CURRENT COURSE OFFERINGS. For further information, contact Dr. John Pipoly at jpipoly@broward.org or 954-357-5270, or Kristen Hoss at kristenhoss@yahoo.com. More...

Libraries Hosts Viva Florida 500 Events throughout the Summer
Broward County Libraries Division will hold numerous events and exhibits dedicated to Viva Florida 500 during June and July. Viva Florida 500, an initiative launched by the Florida Department of State and its partners, celebrates the 500th anniversary of Juan Ponce de Leon's arrival in Florida. The statewide, yearlong salute to the state's history celebrates Florida's rich heritage and diverse cultural history. More...

SWIM Central Reaches 2.5 Million Milestone
SWIM Central of the County's Parks and Recreation Division has marked a significant milestone – 2.5 million water-safety lessons taught since the program was established in 1999. More than 400,000 children have participated in this nationally recognized water-safety program. Drowning is the number-one killer of children under the age of 4 throughout the United States. Since its inception, SWIM Central has aimed to significantly reduce the number of drowning incidents in Broward County. Call SWIM Central, 954-357-7946. More...

Broward County Bike-Sharing Program Has New Station
Broward B-Cycle, Broward County's newest mode of public transportation and the first countywide bike-sharing system, has expanded. A new station has been added at the southwest corner of Las Olas Boulevard and Southeast Eighth Avenue in the Fort Lauderdale. Broward B-Cycle is a 275-bike system with 27 station locations in six Broward County cities: Fort Lauderdale, Hollywood, Pompano Beach, Dania Beach, Hallandale Beach and the town of Lauderdale-By-The-Sea. More...

County's Workplace Wellness Program Earns National Recognition
Broward County has received national recognition from the American Heart Association for its workplace wellness program. The County was recognized as a Platinum-Level Fit-Friendly Worksite for helping employees eat better and exercise more. Of the six states which comprise the American Heart Association's Greater Southeast Affiliate, 252 worksites applied for this award and Broward County was one of only 42 to achieve Platinum recognition. More...

911 Emergency System Gets Funding
The Broward County Commission has voted to fully fund a countywide 911 emergency communications system. The funding will come from general revenues and a small increase in ad valorem taxes. The tax increase will cost an additional $21 for the average homesteaded property valued at $121,000. The consolidated system will enhance safety and ultimately reduce costs. The County estimates the system will eventually save taxpayers about $10 million per year when the consolidation is complete. More...

Parks Division's Neighborhood Parks Offer Summer Recreation Program
Beginning on Monday, June 17 Parks and Recreation Division's six neighborhood parks will offer their annual Summer Recreation Program, for ages 6 to 17, weekdays from 8 a.m. to 6 p.m. Specifics vary by park, but this free program includes indoor and outdoor activities, arts and crafts, fishing clinics, SWIM Central water-safety instruction and special events and includes lunch at no cost. Participating parks, all in Fort Lauderdale, include: Boulevard Gardens, 313 N.W. 28 Terrace; Franklin, 2501 Franklin Drive; Lafayette Hart, 2851 N.W. Eighth Road; Reverend Samuel Delevoe, 2520 N.W. Sixth St.; Roosevelt Gardens, 2841 N.W. 11 St.; and Sunview, 1500 S.W. 42 Ave. Space is limited. More...

County Receives High Grades in State of the Air Report
The American Lung Association released its 2013 State of the Air Report and Broward County is listed as one of the top 25 cleanest areas in the United States for year-round particle pollution and for ozone. The County received an A score for ozone and a B score for particle pollution. The State of the Air 2013 Report looks at levels of ozone and particle pollution found in official monitoring sites across the United States, including Broward County, from 2009 through 2011. More...

Broward County Lowers Animal Adoption Fees
If you are looking to add a furry friend to your life and provide them with a forever home, now is the perfect time to take advantage of lower adoption fees at Broward County Animal Care and Adoption. The standard adoption fees for cats and dogs were lowered to $50 on May 1. The reduced adoption fee includes a health exam, all necessary vaccinations, pet registration tags and a microchip that enables you to find your new pet if they wonder off. Additionally, now through September 30, residents can take advantage of special pricing by adopting two cats at the single adoption fee of $50. Adoptable cats and kittens are available at both Animal Care and Adoption Centers in Fort Lauderdale and Pompano Beach, as well as participating Pet Supermarket stores throughout Broward County. More...

County's "No Frog. No Clog." Campaign Receives Award
Broward County Water and Wastewater Services received a 2013 Public Education Award for its "No Frog. No Clog." campaign from the Florida Water Environment Association. The award recognizes campaigns that integrate public education as a core element of wastewater and water utility planning and management. "No Frog. No Clog." has been a successful ongoing educational campaign that has fostered interagency and community partnerships with the goal of raising the public's awareness of the proper disposal of "Fats, Rags, Oil and Grease" (FROG) and the negative environmental impact of improper disposal. More...

Call 311 for Answers About Broward County Government
The Broward County Call Center provides a single point of contact for the services and programs offered by the more than 50 agencies comprising Broward County Government. The Call Center has English, Spanish and Creole speaking specialists; all of whom provide a convenient way to get your questions answered promptly. Call 311 in Broward County or 954-831-4000, Monday through Friday, 8:30 a.m. to 5 p.m.

Not Already a Subscriber to Community Update?
Be sure to get the latest news about your community delivered to your email inbox each month. To subscribe, email PublicInfo@broward.org. Homeowner associations please pass this newsletter along to your members, or invite them to subscribe.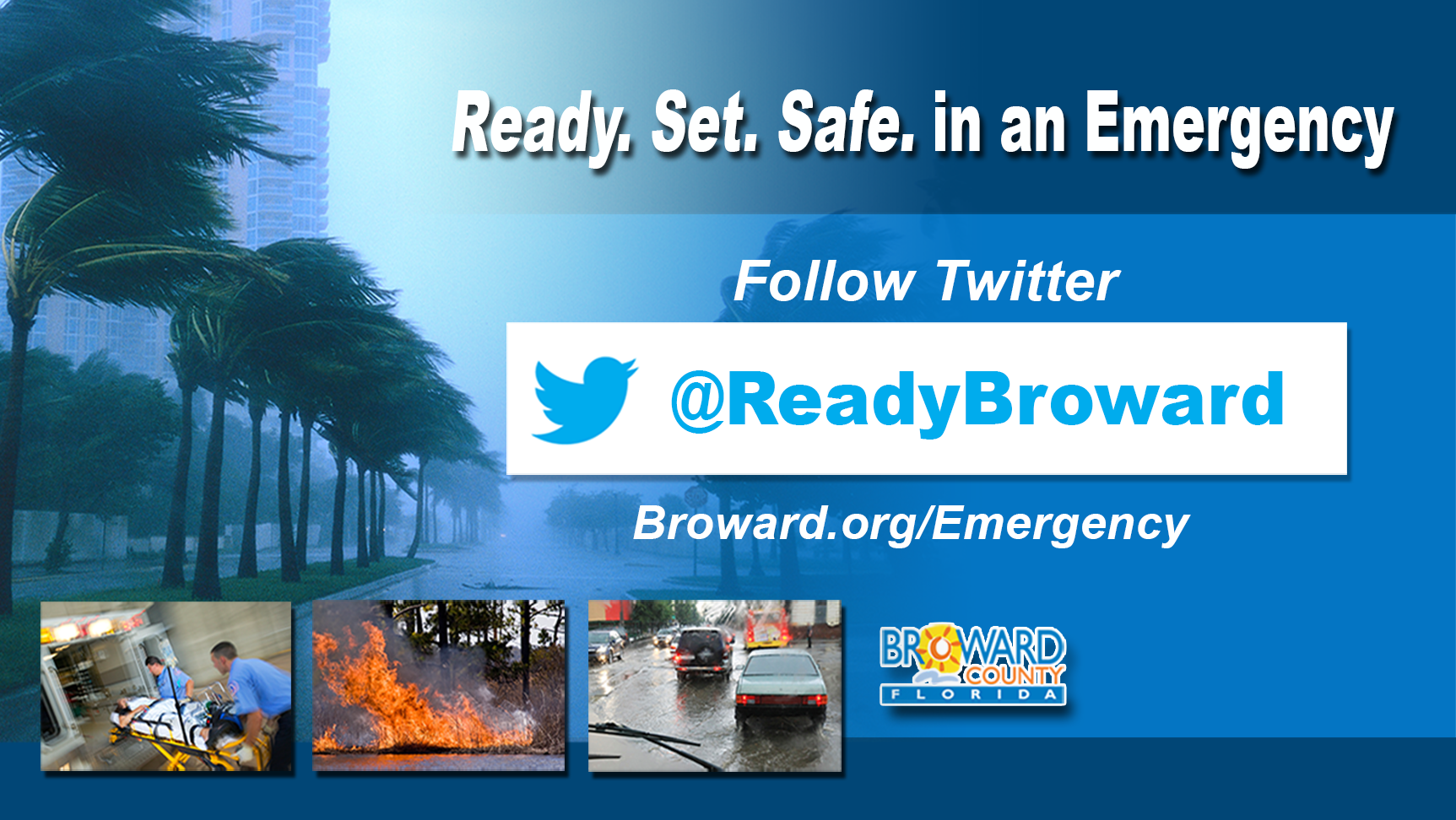 Community Update, a monthly newsletter from the Board of County Commissioners, is produced by the Office of Public Communications. Address questions concerning articles to 954-357-6990. To receive Community Update electronically, send an email to PublicInfo@broward.org. Please include your first and last name and email address. Hearing impaired residents can call the TTY line at 954-831-3940 for additional information.