Learn How to Swim at Three Broward County Parks
Registration begins May 4 for swimming lessons at three Broward County Parks – C.B. Smith, 900 N. Flamingo Road, Pembroke Pines, 954-357-5179; Central Broward Regional, 3700 N.W. 11th Place, Lauderhill, 954-357-7088; and T.Y. Park, 3300 N. Park Road, Hollywood, 954-357-8811. The Learn to Swim Programs, for ages 2 through 10, will meet for eight lessons on Mondays through Thursdays, from Monday, June 11, through Thursday, August 16. Call the park of your choice to preregister today.

Historical Commission to Recognize Broward's Education History
The Broward County Historical Commission will host the Broward County Heritage Celebration at 5:30 p.m. on Thursday, May 16, at the historic West Side Grade School, 301 Harmon (S.W. 13th) Ave., Fort Lauderdale. This year's theme, "See It, Save It, Celebrate It!," was selected in honor of Historic Preservation Month, celebrated annually each May. The event will feature keynote speaker, Thorn Grafton, architect and historic preservationist, preservation awards and an exhibit of historic tourist attractions. For more information or to RSVP, call 954-357-5553.

North Perry Airport is Flying High
North Perry, located at 101 S.W. 77 Way in Pembroke Pines, will celebrate its 55th anniversary on Saturday, May 11, from 9 a.m. to 3 p.m. Join the fun-filled day that will feature a vintage aircraft display, food trucks, classic car show, aviation vendors, live music, an extensive area filled with activities for children and more. Rides in either an airplane or helicopter will also be available for a nominal fee. What began in 1943 as a training facility for the U.S. Navy, North Perry Satellite Field was officially released to Broward County on October 11, 1957, and renamed North Perry Airport. Today the airport is a recognized general aviation airport devoted exclusively to private and business light-plane activity. Visit broward.org/Airport/NorthPerryAirport.

Broward MPO Seeks Community Input for Transportation Planning
The Broward Metropolitan Planning Organization (MPO) is seeking public participation in a brief online survey to provide input into Commitment 2040, a Long Range Transportation Plan for Broward County. The anonymous survey asks questions about daily travel experiences. Survey input will be used to help shape the future of transportation in South Florida. In addition, the MPO is hosting various public workshops throughout the County to raise awareness of the Commitment 2040 plan and ensure everyone has an opportunity to voice their input and suggestions. For more information, visit browardmpo.org.

New Security Measures Now in Place at Governmental Center
All members of the public who visit the Broward County Governmental Center, 115 S. Andrews Ave. in Fort Lauderdale, to attend meetings of the Broward County Commission, are advised of new security measures. Notices are posted at each entrance of the Governmental Center stating that weapons are not allowed in any meeting where a governing body is in session, and anyone entering Commission Chambers (Room 422) is subject to a search. More...

Annual Report Details Achievements
Broward County's Annual Report for Fiscal Year 2012 is available, in print and online. The report to the community details the achievements of Broward County government in the County Commission's goal areas: transportation, culture, recreation and learning, health and human services, environment, economic vitality, housing and fiscally sustainable and transparent government. More...

New Solar Contractor Specialty Category Supports Solar Installations
Broward County has amended its Code of Ordinances to create a new specialty builder category for solar contractors. The new classification took effect in January and supports a growing "green building" industry in Broward by establishing certification and licensing requirements for contractors installing solar energy systems. The emphasis on solar energy systems is part of the Broward Go SOLAR Rooftop Challenge, a U.S. Department of Energy grant-funded program, designed to make solar power more accessible to local residents and business owners and/or their contractors. More...

HUD Awards More than $8 Million to Assist Homeless Population
Broward County Homeless Initiative Partnership has received a grant totaling more than $8 million to fund 17 local projects from the U.S. Department of Housing and Urban Development (HUD). This award funds supportive services; transitional, permanent supportive housing through HUD's Permanent Supportive Housing and Shelter Plus Care Programs; and helps fulfill goals set out in the Ten Year Plan to End Homelessness. More...

Artist as an Entrepreneur Institute Returns to South Florida
Broward Cultural Division, the Community Partnership for Arts and Culture (CPAC), and ArtServe announce The Artist as an Entrepreneur Institute (AEI) for South Florida artists to be presented on four Saturdays in June 2013, at ArtServe, 1350 E. Sunrise Blvd. in Fort Lauderdale. AEI is a course of study designed to assist individual artists of all disciplines by cultivating and advancing their business skills. AEI will be offered during full-day sessions, 9 a.m. - 6 p.m., on June 1, 8 and 15 and a Business Plan Clinic and Workshop on June 22, 9 a.m. - 2 p.m. More...

Tour a Replica of Ponce de León's El Galeón in Broward County
Broward County is one of only four destinations in the state to host the Spanish ship El Galeón as it visits for Viva Florida 500, a statewide, yearlong celebration highlighting the 500 years of historic people, places and events in present day Florida since the arrival of Juan Ponce de León in 1513. The El Galeón, a replica of a galleon that was part of Spain's West Indies fleet, will be docked at Bahia Mar Marina May 14-19. This is the only stop on the tour where tickets are being offered at no charge. Download your free ticket today at sunny.org/vivaflorida. For other celebrations and events in Broward County, visit broward.org/vivaflorida500. More...

Two-for-One Admission Tickets Offered for Tradewinds Park Farm
Tradewinds Park and Stables will offer an Educational Farm Tour Special, with two-for-one tickets to the park's educational farm complex, on Saturdays and Sundays, 11 a.m. to 2 p.m., from Saturday, May 4, through Sunday, September 29. During this special, two people will be admitted to the approximately 20-minute tour for $3 plus applicable Florida sales tax. The farm complex, located on the north side of the park, is home to roughly 20 farm animals, including different breeds of cows, sheep, goats, pigs and chickens. The farm was developed to reflect the history of agricultural activities in Broward County and to educate the public about farm animals native to South Florida. Call the park at 954-357-8870 for more information.

Do Your Share for Cleaner Air
May is Air Quality Awareness Month and Broward County's Air Quality Program is providing educational resources to help you make greener choices that can improve the air, your health and reduce your carbon footprint. Check out the 2013 Air Quality Awareness Month public outreach activities that include exhibits, special events and educational presentations. See all the public events at broward.org/PollutionPrevention/AirQuality. More...

Two Small Business Seminars to be held in May at AARLCC
The African-American Research Library and Cultural Center (AARLCC), located at 2650 Sistrunk Blvd., Fort Lauderdale, will host two seminars, May 11 and May 18, both from 11 a.m. to 1 p.m., that are aimed at small business operators. These seminars are cosponsored by the AARLCC Small Business Resource Center; they are free and will take place in the computer lab. No registration is required, seating is limited. More...

Not Already a Subscriber to Community Update?
Be sure to get the latest news about your community delivered to your email inbox each month. To subscribe, email PublicInfo@broward.org. Homeowner associations please pass this newsletter along to your members, or invite them to subscribe.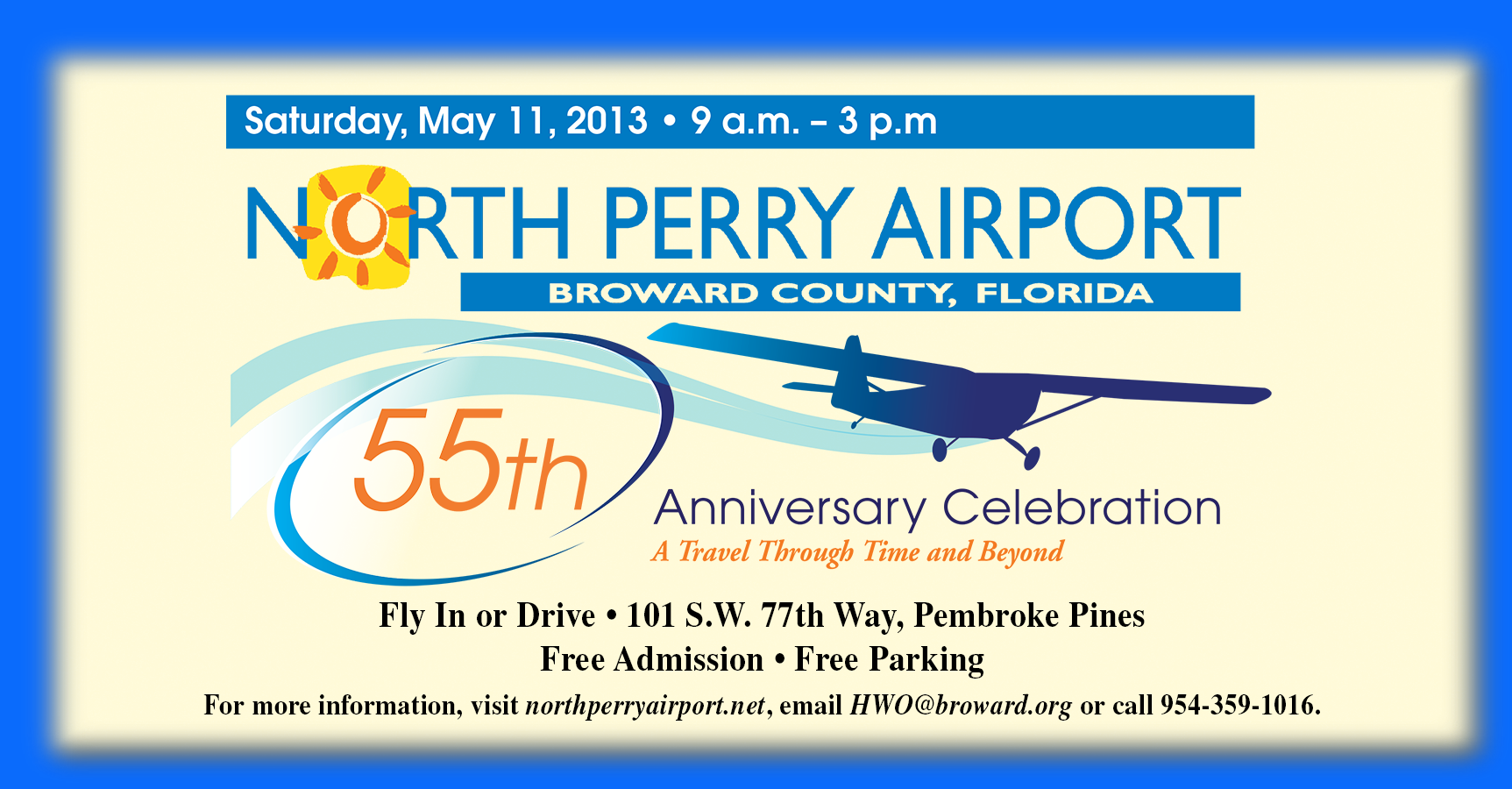 Community Update, a monthly newsletter from the Board of County Commissioners, is produced by the Office of Public Communications. Address questions concerning articles to 954-357-6990. To receive Community Update electronically, send an email to PublicInfo@broward.org. Please include your first and last name and email address. Hearing impaired residents can call the TTY line at 954-831-3940 for additional information.