2012 General Election Just Days Away
There is an abundance of valuable voter information on the Broward Supervisor of Elections' website, including information about the November 6 ballot, new voting districts, and dates, locations and procedures for absentee and early voting.

Residents Urged to Be Informed on Amendment 4
On November 6, voters will decide several Florida Constitutional Amendments, five of which deal with Broward County property taxes, including Amendment 4. Broward County has created a new website that explains the hidden consequences of Amendment 4. These include shifting a significant portion of the property tax burden from non-homesteaded property owners and businesses to homesteaded property owners, and/or the sudden and significant loss of local community programs and services that contribute to local quality of life. For more information, visit broward.org/Amendment4.

Parks Offer Campground Discounts to Veterans, November 9-11
Broward County's campgrounds will offer discounts to veterans during the Veterans Day holiday, November 9-11 or 9-12, depending upon the park. During the weekend, active duty and honorably discharged veterans of the United States Armed Forces, National Guard or reserve units of the Armed Forces or National Guard can receive discounted camping fees. For more information about all of Broward County Parks, visit broward.org/Parks.

Go SOLAR Broward Rooftop Solar Challenge Invites Cities to Join the Team
The Broward County Go SOLAR program team invites all municipalities in the County to join the Go SOLAR Broward Rooftop Solar Challenge, a U.S. Department of Energy grant-funded program that makes it easier for Broward County residents and businesses to convert to solar energy. Currently, there are 14 cities and seven agencies and businesses participating in the program. For more information, and to join the Go SOLAR Broward Rooftop Solar Challenge team, visit broward.org/GoGreen and click GO SOLAR or email gosolar@broward.org. More…

New Foster Park Community Center Micro-Library Opens in Hallandale Beach
Broward County Libraries Division and the City of Hallandale Beach have partnered to open a new "Micro-Library" that is incorporated into the 9,661-square-foot Foster Park Community Center, located at 609 N.W. Sixth Ave. in Hallandale Beach. The new Foster Park Community Center Micro-Library houses a collection of 565 culturally diverse books focusing on materials by Caribbean and African-American authors as well as materials focusing on Caribbean and African-American heritage. More…

Residents Urged to Donate to County's 365 Food Drive
As the holiday season approaches, community food banks are in critical need of nonperishable food donations. Residents are encouraged to help meet this need by donating to Broward County's 365 Food Drive. Broward County launched the food program in January 2010, and since then, residents and employees have collected and distributed more than 23,500 pounds of food to local food banks. There are 47 collection sites throughout the County. More…

Museum of Discovery and Science to Expand with Funds Approved by Commissioners
Broward County Commissioners have allocated $2 million to assist in the expansion of the Museum of Discovery and Science. The expansion includes a new science park planned for the property directly behind the museum and improvements to the 20-year-old building that presently houses the museum. The money would come primarily from tourist development taxes generated by visitors staying in local hotels. More…

Broward Addiction Recovery Center Earns Highest Level of Accreditation from The Joint Commission
The Broward County Addiction Recovery Center (BARC), administered through the County's Human Services Department, has earned the Gold Seal of Approval® for accreditation by demonstrating compliance with The Joint Commission's national standards for health care quality and safety in behavioral health care. The accreditation award recognizes BARC's dedication to continuous compliance with these standards. The accreditation is good for three years and BARC has earned this status since September 1999. More…

StoryBook Festival at Southwest Regional Library November 17
Come hear folk tales and music from around the world at the StoryBook Festival, from 10 a.m. to 4:30 p.m. on Saturday, November 17, at the Southwest Regional Library, 16835 Sheridan St., Pembroke Pines. This free festival offers a day of music, dance, storybook characters, crafts, stories and activities for youngsters and their families. More…

County Extension Education Offers Help to Combat Rugose Spiraling Whitefly
Broward County businesses and homeowners have been hit with a new pest, Rugose spiraling whitefly (RSW). This pest attacks a wide spectrum of trees and palms and is a great nuisance due to the large amount of sticky secretions ("honeydew") that it drops on cars, windows, outdoor furniture and areas beneath infested trees. To learn how you can combat the whitefly pest, review the advice from Broward County Extension Education. More…

Coastal Cleanup Removes More Than 3 Tons of Trash From County Beaches
During the 27th Annual International Coastal Cleanup, sponsored by Ocean Conservancy and coordinated by Broward County Natural Resources Planning and Management, more than 2,400 volunteers removed 7,100 pounds of trash from Broward County beaches. Participating volunteers represented several municipalities, including Deerfield Beach, Pompano Beach, Lauderdale-By-The-Sea, Fort Lauderdale, Dania Beach, Hollywood and Hallandale Beach. Volunteers included high school ecology clubs, Girl Scouts, Boy Scouts, private companies and Broward County employees, all interested in helping the environment. More…

More than 12,000 Use B-cycle Program to Explore Broward County
The B-cycle Bike-Sharing Program, which launched in the County last December, is proving to be popular with both residents and visitors. A recent eight-month report shows that more than 19,000 trips were taken by 12,330 people who traveled nearly 71,000 miles. Broward B-cycle has stations in Hollywood, Fort Lauderdale, Pompano Beach, Hallandale, Hollywood, Dania Beach, Fort Lauderdale and Lauderdale-By-The-Sea.

Broward County Launches Conservation and Climate Change (C3) Challenge for Broward Schools
The Broward County Air Quality Program, in partnership with the Broward County School Board, launched its fourth annual Conservation and Climate Change (C3) Challenge. This educational competition is intended to engage students, teachers, school administrators, staff and parents in practical actions to reduce their carbon footprint at school and at home. Through improved energy efficiency, reduced consumption, increased recycling and changes in transportation behaviors, participants will learn how simple actions, taken together, can create a climate of change. More…

"Fabulous Forties on the Avenue" Exhibit Extended Through December
The "Fabulous Forties on the Avenue" exhibit on display in the gallery of the African-American Research Library and Cultural Center, 2650 Sistrunk Blvd., Fort Lauderdale continues through December 31. The exhibit captures the unique atmosphere of Fort Lauderdale's Northwest Fifth Avenue in the late 1940s, a neighborhood and an era that inspired generations of black families to push through the boundaries of segregation and to form bonds that would join them in the pursuit of survival, cultural reformation and entrepreneurship. More...

Not Already a Subscriber to Community Update?
Be sure to get the latest news about your community delivered to your email inbox each month. To subscribe, email PublicInfo@broward.org. Homeowner associations please pass this newsletter along to your members, or invite them to subscribe.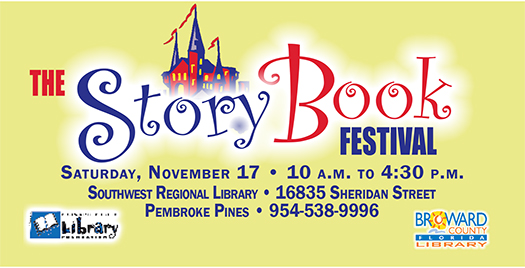 Community Update, a monthly newsletter from the Board of County Commissioners, is produced by the Office of Public Communications. Address questions concerning articles to 954-357-6990. To receive Community Update electronically, send an email to PublicInfo@broward.org. Please include your first and last name and email address. Hearing impaired residents can call the TTY line at 954-831-3940 for additional information.